ONDA S.p.A. annuncia, in data 12 Giugno 2019, l'acquisizione della maggioranza di WTT OY, una azienda manifatturiera finlandese leader nella costruzione di stazioni per il "District Heating" e "District Cooling".
WTT, con le sue filiali dislocate sul territorio scandinavo e Baltico, opera con successo nel settore  del riscaldamento e raffrescamento distrettuale da più di 10 anni.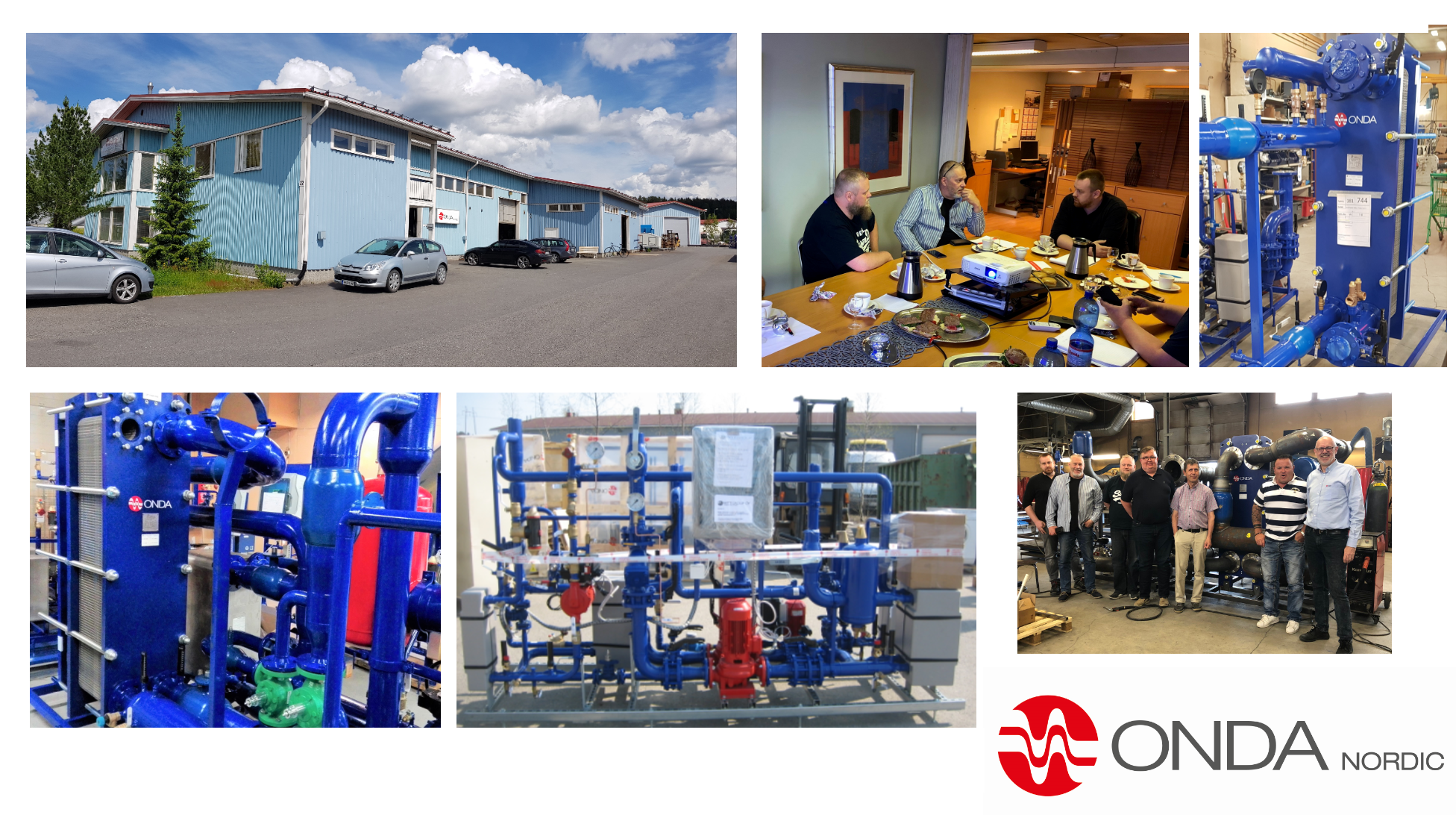 Onda Nordic
ONDA S.p.A. announces, in date 12th of June 2019, the acquisition of the majority of WTT OY, a Finnish manufacturing company leader in district cooling and heating substations.
WTT is succesfully operating, with its own subsidiaries in Scandinavian and Baltic area, in the business since more than 10 years.
WTT will join ONDA Group and will change its name into ONDA Nordic OY. The Sinergy between ONDA Nordic OY and the mother Company ONDA S.p.A. (founded more than 30 years ago by Mr. Giuseppe Sella) will strengthen the skills of products/production development and sales effectivness.
Mr. Pasi Mäkinen will cover the position of Managing Director of the Company. Together with Mr Mäkinen and Elisa Sella (Financial Controlling of ONDA S.p.A.)
will join the new Board Directors of ONDA Nordic.